I swear by the holy hand-grenades of Antioch, I think I've heard in bars, clubs, pubs and dinner parties throughout Asia, in Hong Kong, Beijing, Phnom Penh, Bangkok, Dubai, Saigon, Tokyo, Seoul, Kuala Lumpur, Vientiane (and I haven't even been to Laos!) and Singapore, EVERY one of the comments, and a few more, that are contained in the following text. It is an excerpt from a book I am reading which reviews the history of Western attitudes to their experience of sexual life in what we historically call "The Orient".
Nothing is new under the sun, nor under the sheets (Japanese pornography excepted).
~~~~~~~~~~~~
Flaubert's sexual adventures in Egypt were exceptional in his life and not repeated. For Burton, however, Eastern sexuality was a life-long preoccupation. To be sure, it was always a fascination among a minority of Western men, with the vast majority falling in love with, and being sexually drawn to Western women. But Burton prefigured something that would happen when the mixing of civilizations became common and some men would develop a veritable cult of the Asian woman, who seemed to them more sensuous, less inhibited, more sultry, slender, fragrant, feline and languid, less competitive, less demanding of absolute fidelity, and for some or all of these reasons, more desirable than Caucasian women. Burton felt that way. The cult of the Asian woman among Western man – her erotic elevation – didn't originate with him, but it received validation from his writings and his experience. From the very beginning in India, he and others like him extolled the virtues of the bibi over the white women back home, both because she caused less trouble and because she was better in bed. None other than Anglican bishop of Calcutta, Reginald Heber, admitted that he had difficulty keeping his eyes off the local Bengali women he saw bathing in the river at dawn, confessing that "the deep bronze tint was more naturally agreeable to the human eyes than the fair skins of Europe." With slightly different reasoning, first Viscount Garnet Wolseley, field marshal in the British army, admitted that he consorted with an "Eastern princess" who fulfilled "all the purposes of a wife without any of the bother" and that he had no intention of marriage with "some bitch" in Europe, unless she were an heiress.
The East, The West, And Sex: A History, Richard Bernstein. Vintage 2010, pg 117. (empahasis mine)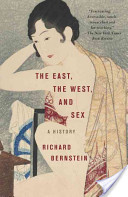 ~~~~~~~~~~~~~
Of course some Asian ladies still find the antics of the sex-pat, the modern equivalent of Flaubert and Sir Richard Burton (the explorer not the actor, you philistine!) to indicate that the perfidious perpetrator is some kind of abberation, to be despised and/or mocked, as he (it's always a he) is doing something unheard of and shocking! (Hollyjean's post is perhaps not the most sterotypical example of such sterotyping there is, but it is indicative of the genre.)
The "can't get laid at home" sex-pat, or indeed sex tourist, might just enjoy the East for EXACTLY that reason: they cannot get laid at home. But this is nothing new at ALL!
Sigh.
It may not be comprehensible to the beautiful people of the world, the modern world and the old world, those of them who climb all sort of exotic (ha, means 'from another country'!) sexual territories in order to shag other models and other six-packed atheletes exclusively, but unattractive people do have sex drives, similar to theirs.
Ugly people (old, bald, beer-bellied: people like E@L, in short) like to fuck too. Not only do they like to fuck, they NEED to fuck. They should fuck, and if they can fuck, let them fuck. They were commanded by God The Creator in the Garden Of Eden to fuck. And they can fuck, thanks the sildenafil, tadalafil and vardenafil, for as long as they fucking want.
Can't get laid at home? Can get laid in Wanchai, the 4FoW or Nana Plaza. Problem solved. And with a lady whose beauty and demeanour may complete utterly their deepest sexual fantasy. Why the fuck not?
~~~~~~~~~~
[E@L doesn't want to stir up a fist-fight here, he just being honest about it from a certain Occidental point of view. He is completely aware of the horrors of sexual slavery, people trafficking, and child exploitation, drugs, etc… but these things are not limited to Asia or to the last 40years and the book I am reading is at pains to point out. The Americans soldiers on R&R in the 60s and 70s did not invent the concept of the caravanserai of mobile brothels following troops on their marches to war. "Hey you pedites, and even you, old bald fat general, you're all probably gonna die tomorrow, gimme a coin or two and let's FUCK!" (So I can feed and educate my children back in Rome, living with my mother.) Nor did the modern sexpat invented the concept of the harem, as Bernstein points out. Once the secret key to the mystery of the harem was limited to the Sultan, now it available to anyone with 2000Bht. But the fishbowl of Ratchadamburi Rd is still essentially a harem.]
~~~~~~~~~~~
Other complications may arise (no pun intended) for the sex-starved and often love-starved sex-pat. The repeated [Rule of Three, blog to come] plaintive statements of real need and the earnest protestations of true love can burn through the rational misgivings (they pretend to like you, and you pretend to believe them) of even the most cynical owner of the hardest heart and create new neural pathways in his dopamine driven brain.
When this happens, as it will, the cannot-get-laid-at-home man no longer distinguishes the "lub you long time" of an exploitative (and exploited, of course) bar-girl, from the "I love you oh so passionately, Roger, my heart melts as I swoon in your arms, and I'll never leave you, kiss me, you fool," of something from Jane Austin or from some other trash Romance novelist.
And before you know it, reality intervenes, as does our exploited lady's boyfriend, and our sad and tragic hero is doing the Pattaya swan-dive* from the twelfth floor of his lost-love hotel.
But such dramas are not for discussion here…
E@L
Related Posts: The Fishbowl, Brad Pitt and E@L – Separated at Birth?
* Hat-tip to Chuck Woww.
As I left the supermarket tonight after doing my post-sashimi-dinner shopping, I felt a wave of immense sadness come over me. For no obvious reason, I felt like shit, like crying, like getting pissed on martinis all by myself. I got into a taxi without any delay and helped the driver navigate the tortuous route to my place, all of 500m away as the crow flies. I kept wondering why I would suddenly feel this hollow blackness throughout my gut. It still has not passed. My comments on other blogs tonight reflect the bitterness of my mood.
Was it merely bad sashimi? (Good name for a band?) Or that that plate of so-so sashimi was all that I had eaten all day (since breakfast, I mean)?
Was it something of the 'black dog' that afflicted that wonderful peacemaker Winston Churchill, something of the 'black veil' of Rick Moody [sic], something of the 'visible darkness' of William Styron? No, I am not the depressive type. I don't think. Probably why I am not as creative/productive as I should be – too busy having fun, mostly.
Was it the thought of all those people killed in the Victorian bushfires?
Was it that there was no-one in when I had come home earlier this evening? The house echoed a stillness. I hate being alone too long, the silence bugs me, that sense of rejection it implies, but I also crave the gratifying solitude I gain when I am rejecting someone who is sitting right near me. Go figure.
Was it that the Pub Quiz I was so looking forward to was cancelled as everyone is out of town except two of us. We need 5 to make the team and I only found out at the last minute – hence, no I didn't call you, and hence the sashimi and green tea dinner rather than fish'n'chips and multiple Kilkennys.
Was it because I didn't bring my iPod on the walk to the supermarket and had to listen to my own maudlin thoughts as I rambled up the street, rather than the wailing blues guitar of Buddy Guy (as I am now – a great version of Lay Lady Lay)?
Was it that one of my good buddies has to have surgery soon for a serious prostate condition and he is younger than me.
Was it that I am a just morose bastard? Sometimes this is true.
Was it that I am fat and horrible and ugly and a total bastard? That couldn't be it – hell, I revel in being such an anti-social anti-fashionable anti-stereotype… type.
Was it that there is a fucking Harry's bar everywhere you turn these days! I met the Harry's guy somewhere at a wine-tasting once. You can have too many Harry's Bars, trust me. Just like you can have too any franchises in general, too many Credit Default Swaps (overvalued cows), too many fatally flawed acquisitions, too many bad debts in your portfolio, too much hubris and bravado and pay too big bonuses to idiotically greedy CEOs…
Was it that there is an immense world depression around the corner and that no-one looks anywhere near like knowing what to do to prevent it?
Was it that I will no doubt lose big time on my purchase of a unit in Noosa? At least in the short term.
Was it that I laid out my revised book plot to Izzy (the flat-mate, remember her?) last night then went to bed and slept without writing any of it down. And the essence of the plot twist comes from a memory – I just realized that I had been a genuine bastard to someone once, and hardly even thought about it at the time. Probably ruined their life. No, it wasn't you.
Was it that I won't be going to Tokyo for the training in April after all, and miss some great food (the training will be crap and tremendously ad hoc as usual). (However No1 Son and GF will coming up to Singapore for a few days in April! I feel better already thinking about that! Except I have nowhere for them to sleep yet.)
Was it that I spent 3 hours this afternoon with my mouth stretched open while someone constructed some serious new infrastructre in there, the way Ivor Kants put together a maze of scaffolding inside Judy Morris's tiny bathroom in Peter Weir's 1979 gem The Plumber. I tried to wash out the noise with some iPodded Beethoven but it didn't work. The drill and the violin kept harmonizing in my sinuses… The partial cap that kept falling out over the last month or so was broken and had to be reconstructed – I had to sell some CDS to the tune of $1260 for the privelege.
Was it that the anaesthetics are wearing off and I am merely ill with my tooth's slow fading memory of the pain it felt but couldn't tell me about at the time.
Was it that I buy and buy all these fucking books without the possibility of ever reading them. Am I a fucking idiot? Currently a fan of pretty much anything published by New York Review of Books. Most of their mid 20th century lost European classics turned up on my desk yesterday, courtesy of Amazon. Fuck the current zeitgeist, take me back to Paris or Berlin with all the other expats, exiles and émigrés.
Was it that The Boss has just sent out an email reminding everyone (um, that'd be me) that office hours are 8:45 to 5:30 and asked everyone (um, that'd still be me) to honour them. The current Boss is about be upgraded with a new model, actually an older, more establishment guy and we are all quaking in our lazy boots. Turn up on time? What next, paperwork?
Or was it that the world truly is meaningless and shite and so are we all in despair if we have half a brain to recognize this, and that my blog is just a scrap of electronic toilet paper floating out to cyber-sea…
~~~~~~~~~~
Actually I feel much better after typing all this. I feel like some emo teenage girl who has had a big heart-to-heart on Facebook with her closest 5,644 friends.
Who said catharsis sucks?
Ah, time for that martini.
And how was YOUR day?
E@L
Q1: What is "the self"?
A: The self is a relation that relates itself to itself or is the relation's relating itself to itself in the relation; the self is not the relation but is the relation's relating itself to itself… In the relation between two, the relation is the third as a negative unity, and the two relate to the relation and in the relation to the relation; thus under the qualification of the psychical the relation between the psychical and the physical is a relation. If, however, the relation relates itself to itself, this relation is the positive third, and this is the self. Søren Aaybe Kierkegaard, Sickness Unto Death
Wrong! Søren, you are driving me to despair. It's almost like you want me to be unhappy, as if that is what you consider to be the truth (YOUR truth) of existence. Your logic is like a best-selling self-help book that says, "The answer is not in any self-help book, and certainly not this one."
It requires an amazing leap of faith to understand whatever the fuck you are talking about. Lift your game, boyo. See me after class. I'll give you the fear, you bring the trembling.
~~~~~~~~~~~~~~
I have absolutely no idea what that passage is saying. Am I stupid?
~~~~~~~~~~~~~~
I have no idea (yes I do, I am lying to myself – it is because I am getting old) why I have taken up trying to read such impenetrable philosphy texts. (Not all, indeed not much, of Kierkegaard is quite as abstruse as this, thank whomever. But more is coming from Amazon!)
Is it a desire to understand why my life has been so non-descript and so non-productive? Is this a real or an imaginary problem? Is it merely the expected MLC?
*Have* I lived a proper life? Am I doing the right thing now? Am I thinking the right thoughts? Am I saying the correct words? Am I writing the funniest jokes? And if so, who have I stolen them from? What should I do next with my life? Buy big in the STI?
Questions keep arising (in my mind only, I haven't been blogging a lot of this lately) about the power I have (in the form of cash in the bank) and what I should do with it. Should I imitate Christ, (also currently reading Balzac's The Wrong Side Of Paris, purely coincidentally about a MLC guy who joins a secret religious charitable sect in the late 19th century) or should I get a massive ouija board tattooed on my back and impersonate Creepy instead? Should I get a boat and pretend I am Dick Headley cruising around the Caribe?
But then, Mr Kierkegaard (or Mr Balzac), if Christ was such a great guy (let's face it, he is the one being in the universe who is a synthesis of the aesthetical "present", the supra-moral "eternal" – q.f. Heideggers 'Being and Time', Neitzche's 'Beyond Good and Evil') then, rather than doing his healing and teaching on such an ad hoc basis, why didn't he educate some of those apostles as medical staff and teach them some of the basic rules of medicine/hygeine.
Getting those health care workers to wash their hands and showing them the simple trick of isolating the contagious would have been pretty easy lessons for the Lord of the Creation to pass on, and those pearls would have "saved" millions of lives over the millenia.
In fact, why didn't he set up some sort of free health care system, or a group of hospitals healing the lame (splints/crutches/bone-setting), raising the dead (CPR, the Heimlich maneouvre) and so forth, maybe even a pre-cursor to the Red Cross, spreading good deeds and simple life-saving first-aid across the Levant?
Hey. What about some schools for the young and curious, big guy? Great teacher, right!
Literacy and health, how hard can it be if you are of the same substance as the creator of the universe?
And why was there no structured organization in the early church for the efficient management and distribution of all those charitable goods from the rich who were bent on following him? Where was the distribution system that ensured that what was donated made it to the needy and desitute? Something like OxFam, or the World Food Program. Why did it have to wait for St Vincent De Paul to get this logistical piece of cake moving at all?
You'd think all that experience with distribution of the loaves and fishes would have given the apostles something like a workable blueprint…
I am sure I'd do better imitating Warren Buffett. Or Pavarotti – at least I look like him (with a bit of false hair here and there).
Or should I just go out and get laid? (This question is not part of the test.)
E@L