I swear by the holy hand-grenades of Antioch, I think I've heard in bars, clubs, pubs and dinner parties throughout Asia, in Hong Kong, Beijing, Phnom Penh, Bangkok, Dubai, Saigon, Tokyo, Seoul, Kuala Lumpur, Vientiane (and I haven't even been to Laos!) and Singapore, EVERY one of the comments, and a few more, that are contained in the following text. It is an excerpt from a book I am reading which reviews the history of Western attitudes to their experience of sexual life in what we historically call "The Orient".
Nothing is new under the sun, nor under the sheets (Japanese pornography excepted).
~~~~~~~~~~~~
Flaubert's sexual adventures in Egypt were exceptional in his life and not repeated. For Burton, however, Eastern sexuality was a life-long preoccupation. To be sure, it was always a fascination among a minority of Western men, with the vast majority falling in love with, and being sexually drawn to Western women. But Burton prefigured something that would happen when the mixing of civilizations became common and some men would develop a veritable cult of the Asian woman, who seemed to them more sensuous, less inhibited, more sultry, slender, fragrant, feline and languid, less competitive, less demanding of absolute fidelity, and for some or all of these reasons, more desirable than Caucasian women. Burton felt that way. The cult of the Asian woman among Western man – her erotic elevation – didn't originate with him, but it received validation from his writings and his experience. From the very beginning in India, he and others like him extolled the virtues of the bibi over the white women back home, both because she caused less trouble and because she was better in bed. None other than Anglican bishop of Calcutta, Reginald Heber, admitted that he had difficulty keeping his eyes off the local Bengali women he saw bathing in the river at dawn, confessing that "the deep bronze tint was more naturally agreeable to the human eyes than the fair skins of Europe." With slightly different reasoning, first Viscount Garnet Wolseley, field marshal in the British army, admitted that he consorted with an "Eastern princess" who fulfilled "all the purposes of a wife without any of the bother" and that he had no intention of marriage with "some bitch" in Europe, unless she were an heiress.
The East, The West, And Sex: A History, Richard Bernstein. Vintage 2010, pg 117. (empahasis mine)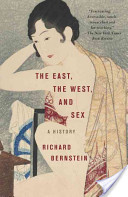 ~~~~~~~~~~~~~
Of course some Asian ladies still find the antics of the sex-pat, the modern equivalent of Flaubert and Sir Richard Burton (the explorer not the actor, you philistine!) to indicate that the perfidious perpetrator is some kind of abberation, to be despised and/or mocked, as he (it's always a he) is doing something unheard of and shocking! (Hollyjean's post is perhaps not the most sterotypical example of such sterotyping there is, but it is indicative of the genre.)
The "can't get laid at home" sex-pat, or indeed sex tourist, might just enjoy the East for EXACTLY that reason: they cannot get laid at home. But this is nothing new at ALL!
Sigh.
It may not be comprehensible to the beautiful people of the world, the modern world and the old world, those of them who climb all sort of exotic (ha, means 'from another country'!) sexual territories in order to shag other models and other six-packed atheletes exclusively, but unattractive people do have sex drives, similar to theirs.
Ugly people (old, bald, beer-bellied: people like E@L, in short) like to fuck too. Not only do they like to fuck, they NEED to fuck. They should fuck, and if they can fuck, let them fuck. They were commanded by God The Creator in the Garden Of Eden to fuck. And they can fuck, thanks the sildenafil, tadalafil and vardenafil, for as long as they fucking want.
Can't get laid at home? Can get laid in Wanchai, the 4FoW or Nana Plaza. Problem solved. And with a lady whose beauty and demeanour may complete utterly their deepest sexual fantasy. Why the fuck not?
~~~~~~~~~~
[E@L doesn't want to stir up a fist-fight here, he just being honest about it from a certain Occidental point of view. He is completely aware of the horrors of sexual slavery, people trafficking, and child exploitation, drugs, etc… but these things are not limited to Asia or to the last 40years and the book I am reading is at pains to point out. The Americans soldiers on R&R in the 60s and 70s did not invent the concept of the caravanserai of mobile brothels following troops on their marches to war. "Hey you pedites, and even you, old bald fat general, you're all probably gonna die tomorrow, gimme a coin or two and let's FUCK!" (So I can feed and educate my children back in Rome, living with my mother.) Nor did the modern sexpat invented the concept of the harem, as Bernstein points out. Once the secret key to the mystery of the harem was limited to the Sultan, now it available to anyone with 2000Bht. But the fishbowl of Ratchadamburi Rd is still essentially a harem.]
~~~~~~~~~~~
Other complications may arise (no pun intended) for the sex-starved and often love-starved sex-pat. The repeated [Rule of Three, blog to come] plaintive statements of real need and the earnest protestations of true love can burn through the rational misgivings (they pretend to like you, and you pretend to believe them) of even the most cynical owner of the hardest heart and create new neural pathways in his dopamine driven brain.
When this happens, as it will, the cannot-get-laid-at-home man no longer distinguishes the "lub you long time" of an exploitative (and exploited, of course) bar-girl, from the "I love you oh so passionately, Roger, my heart melts as I swoon in your arms, and I'll never leave you, kiss me, you fool," of something from Jane Austin or from some other trash Romance novelist.
And before you know it, reality intervenes, as does our exploited lady's boyfriend, and our sad and tragic hero is doing the Pattaya swan-dive* from the twelfth floor of his lost-love hotel.
But such dramas are not for discussion here…
E@L
Related Posts: The Fishbowl, Brad Pitt and E@L – Separated at Birth?
* Hat-tip to Chuck Woww.
Hi E@L
I have to tell you something. The reason I haven't written for so long is that I have been in Thailand ever since forever and something has happened, well two things actually.
Firstly I have fallen deeply and madly in love. She is a lovely woman… well, she's a not technically woman at the moment. Almost is. She certainly acts like one, the walk, the coquettish smile, despite her deep voice and immense hands and feet. Adams apple too, you know the drill. Like I said, she's sort of almost a woman at the moment and you wouldn't know she's not, not when look at her through the eyes of love as I do, apart from the anatomical stuff I just mentioned, or if you read the gender thing on her ID card, which the concierge at my hotel seems to find so amusing. (She must be a popular girl, because he already knew her name.) She comes up really cute in an LBD (and out of one too, so long as she keeps a towel draped across you know where). She is so shy! It is cute. She hasn't got any bosoms yet but when the hormones I am buying for her kick in, whoah, eh?
And there's the jewelry I pay for, she looks great in it with her LBD, though I haven't seen her wearing that diamond bracelet recently, maybe she has misplaced it… Her Thai brother (obviously a close family as they kiss a lot) has a new motorbike, maybe she dropped it from the back of that. And it is so sad, her father needs another operation, his fourth in the past few weeks, and there are those new tyres for the village buffalo, etc… The drama never seems to stop up there in Isaan (or did she say Laos?) so I chipped in a coupla thousand dollars for those emergencies too. Funny, I thought she said she was an orphan when I first met her, when I she was writhing under all that wax in the BDSM bar.
She will be a real woman when she has the chop: I can't wait. I have been storing up on KY for those first tender moments. Some very good hospitals for that sort "aesthetic" surgery here in Bangkok by gum! At the moment though, it is pure love, platonic and profound. I do get a bit worried that she is still sleeping with about 400 older German and Australian men, men who don't seem as sensitive to her emotional needs as I do. But she is pulling in heaps of money I guess, so who cares, right? She says she doesn't get "paid" much, and I am not sure where those meagre earnings go but sometimes she has this white powdery crystalline stuff under her nostrils and she acts a bit weird, but I doubt that has anything to do with it.
~~~~~~~~~~
The second thing is that I have decided to go through the change with her. Who needs penises, right? Half the world gets on without them already. Why shouldn't my lady and I get rid of ours? …
We've decided that I should go first. She said she'd wait for me up in Isaan. Or was it Laos?
regards
Bruce.
Here's a meme that should score some hits…
~~~~~~~~~~~
It was confession time this morning. A friend of mine who is no longer famous admitted to having shagged by the Singapore River late last night, near the multi-colored bridge not far from Gallery Hotel. I pressed her for details (natch! I'm always thinking of you guys!) Not just oral; full sex. With a friend, she modified, not some random guy. She seemed to think herself quite the outrageous tart…
"I once had a shag on a public bench in a park, surrounded by squawking swans," I casually countered, placing a coffee sachet in the new (2nd hand) Philips Senseo. I was in my late 30s at the time, hardly the over-hormonized youth, but still capable of outrageous acts…*
Her chin dropped. "Oh my god, really?"
E@L you wild action-adventure hero! I didn't mention that it was nighttime and I was petrified and drunk at the time and that the swans were more likely ducks or geese (I couldn't tell in the dark) that had been trying to sleep until our shenanigans disturbed them.
I had to drag the two of us into a park in order to gain some privacy, as afforded by the nocturnal conditions, for my partner (the sexual aggressor in the situation) seemed intent that it would be neither here nor there if we should do it outside the nightclub on the footpath, in the lights of the traffic streaming down Main St. Maybe she thought the pulsing lights meant we were still on a disco-floor, one of her other preferences for deeply intimate contact.
I decided that 'there', at the side of a billabong, in a nearby park, under some coolibah trees possibly, rather than 'here' on the street would be the safest bet for not getting arrested for public indecency and interfering with protected wildlife. I found a bench just out of the street-light, and a few ducks, geese and/or swans scampered away from us. In the fevered breathing and fretful searching among disheveled clothing (it is freaking cold in country Australia at night, this was not a nekkid thing) we managed somehow expose the appropriate regions of engorged flesh sufficiently to unite them briefly for some awkward but cathartic grunting…
Another safe bet would be to find a condom, but in the struggle to achieve our physical unification, one of the aggrieved bloody swans took it! (Not really, but wouldn't it be funny if…?)
~~~~~~~~~~~
I press the blue light on the coffee machine and a shot of espresso moistens the bottom of my cup. I seem to recall that the bench-top conflagration didn't last quite as long as it took me to prepare this nice coffee.
I seem to recall also that the lady in question sort of came to her senses (omni animale sunt embarrassed post public coitus) at this point, and horrified at what had happened (again) started off at an exceedingly brisk pace in search of her hotel, in which direction she knew not, with E@L following up the rear shouting directions and apologies for allowing himself to be raped by her (again)…
~~~~~~~~~~~~
I retire to my room, feeling a mixture of smugness and shame, and commence this blog.
~~~~~~~~~~~~
So where, gentil reader, have you "done it?"
E@L
* (I'm not counting the semi-public performances of horrific indecency perpetrated by Bruce and the myriad others who write under the E@L pseudonym that have occurred behind the velvet drapes of certain clubs in Wanchai (HK), not to mention Manila, Phuket, Hanoi, Kiaoshung, Beijing, etc…)